Export Services
---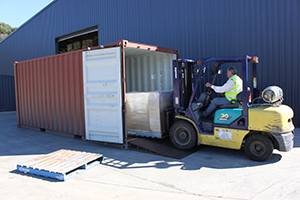 Don't know how to export? No problem, we do!
The idea of exporting your wine may seem exciting, but when it comes to actually doing it, it can be daunting. The Red Kangaroo Wine Company is a completely approved by Wine Australia as an exporter of wine and other beverages. Our experienced team can assist you with any aspect of getting your wine from your warehouse into a container and onto a ship destined to an international market.
Our long-term relationship with Asia has opened many doors for business. If 'dipping your toe into the water' and testing the international market interests you, we are more than happy to work with you to introduce your wine brand into the international market.